How to modify setting contact details and add a logo
From the home page, select the Modify contact details button.
Update your contact details
Update your organisations details.
Add your organisation's logo so it is included on every report (more details below).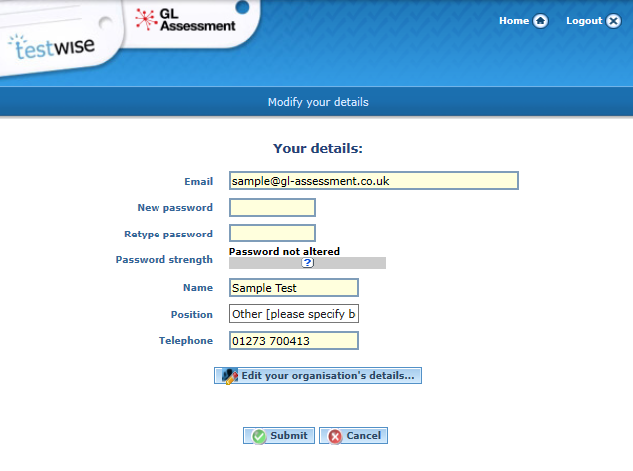 To upload your organisation's logo and edit contact details
A logo can be uploaded to the platform, which will automatically be included within all your organisation's reports. Please note, only the main contact for the account can upload logos.
Note: Only JPEGs/GIFs/PNGs (recommended ratio width 6 by height 4) can be uploaded.
From the Report Wizard home page, select Modify contact details;
select Edit your organisation's details;
select browse and then choose the appropriate file;
select Submit.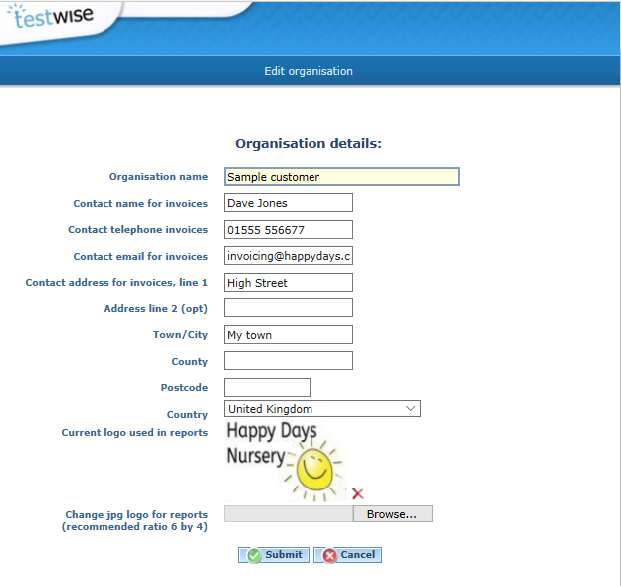 To return to the main menu, simply click on the 'Home' icon in the top right-hand corner.
Note: You will be logged out of the Report Wizard after 30 minutes of inactivity. Please be aware of this time limit and regularly save any ongoing work.