Home Screen
Learning to use Testwise
The starting point in learning how to use Testwise is to read our Getting Started page, which is written for the benefit of all new users.
Understanding the home screen
The Testwise home screen is the first page you will see when you log into the system. It displays all the functional areas that you can access.
The image below shows that a user named 'User2 -SchoolAdmin' can access the My Organisation, Users, Sittings, Students, Services and Reports areas of Testwise. Another user may have access to fewer areas of the platform, in which case, they will be able to see fewer buttons on their home screen.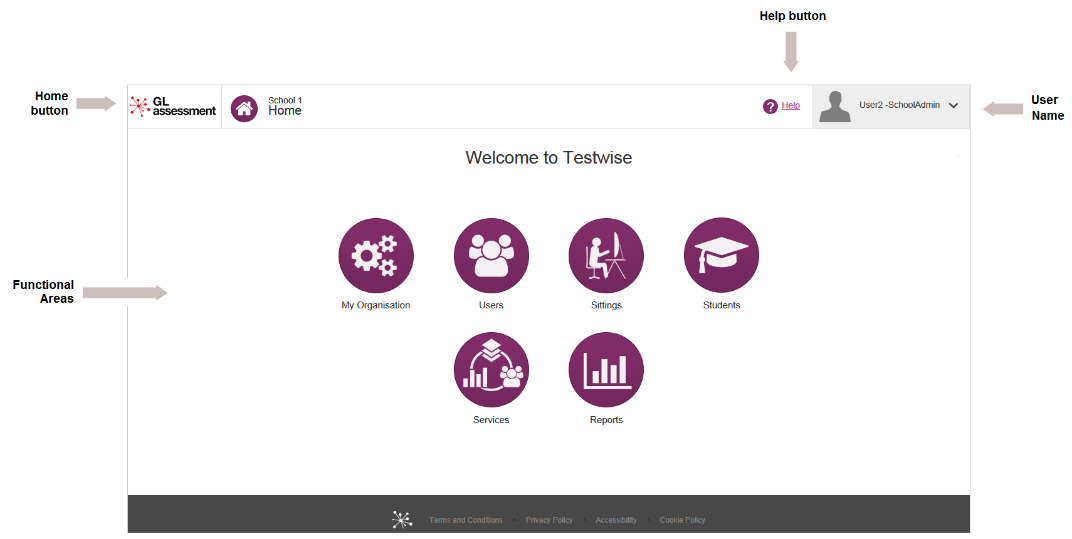 If you need help at any time, there is a Help button

in the top right of each page where you can go whenever you want to view the Testwise help pages.
Whenever you want to return to the home screen, click the GL Assessment Home button displayed as a logo on the top left of the page.