Getting Started
Welcome to Testwise online help. Here, you can find all the information you require to learn how to use Testwise for your school or organisation.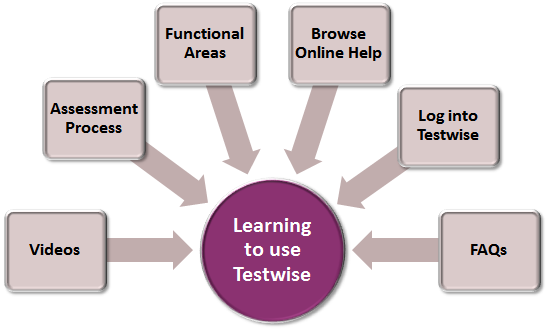 Learn how to use Testwise
1. Watch the instructional videos linked below:
Getting Started

Initial Setup
2. Learn about the Assessment Process, which is the main process underpinning the Testwise platform.
3. Familiarise yourself with the main Functional Areas of Testwise. These areas are represented by the buttons on your Testwise home screen.
4. Browse through other areas of online help.
5. Log in and begin using the platform.
6. View the Frequently Asked Questions section of the online help for answers to common user queries and additional information you may find helpful.