Test Taking Instructions
Before your students begin their test, please ensure that they have Login Details or Access Codes, which your Teacher would have given you.
If you are taking the test in a quiet area, then ensure your headphones are plugged into your computer, as each test contains verbal instructions which you need to be able to hear.
How to take your online test
1. Ensure you have your Student Login Details (as shown below) or Student Access Code with you.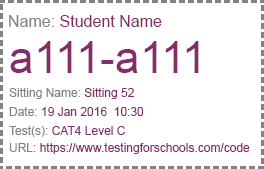 The Student Access screen will be displayed.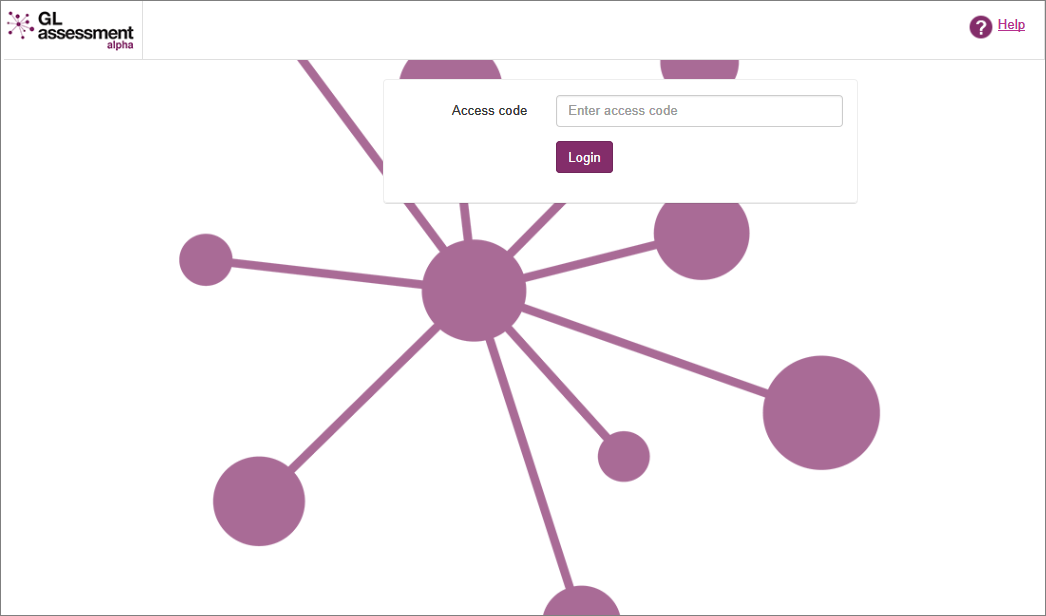 4. Enter your Student Access Code into the Access Code box and click the Login button.

Note: You do not need to enter a dash or any spaces between the two numbers constituting your access code, as it is already entered on the screen for you.
Note: If the student access code appears to be invalid, please check the characters provided, carefully. The letters will always be displayed as lowercase, although I (L) and 1, O and 0 can easily be misread. See below the rules for generating access codes:
One alpha character should appear in each 4-character block.
The alpha characters are not case-sensitive. The character can be entered by the student in uppercase or lowercase, but the system will always display the alpha character in the field in lowercase.
The alpha character should appear at no particular point in each 4-character block.
The same number cannot appear in the same 4-character block 3 times (eg. a111-b111 or c111-d222).
The six numeric characters cannot be sequential (eg. a123-b456 or 987f-654d)
The Test Lobby screen will then be displayed, containing all the tests that you need to complete.

5. Click the Start Test button to download your first test.
Note: If the Start Test button is not displayed, it is because the Test Start Period has not yet begun.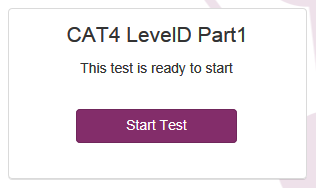 The Download Status Bar will be displayed while the test is being downloaded.

6. Once the test download is complete, follow the on-screen instructions until you have completed the test.
At the end of each test, you will automatically be redirected to the Test Lobby, where you can either begin another test by clicking the Start button on the test, or log out of the Test Lobby if you have completed all tests.
You will know that you have completed all the tests allocated to you if all tests in the Test Lobby are ticked, as shown below.

7. To log out of the Test Lobby, click your name in the top right of the screen and select Logout from the menu.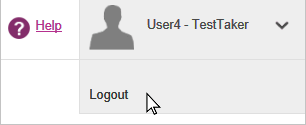 Note: If you leave the Test Lobby unattended for more than 20 minutes, you will be logged out automatically.
8. When you have finished all tests and logged out of the Test Lobby using the Logout option, you can close your web browser.