Export Students List as a .CSV file
1. Click the Students button

from the home screen to display the Students List, which contains the names of all the existing Student users.

2. Click on the Export Students button

to export the Students List.
3. You will then be asked to select either an Excel or CSV file type to download.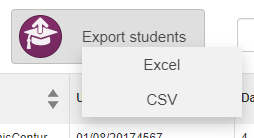 4. Clicking either option will download the file onto your system in the selected format.
5. Locate and open the file to ensure that your export was successful.
Note: The downloaded file may automatically get saved to your Downloads folder.
6.  To return to the home screen, click on the Home button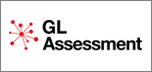 .