View the Reports List
If you have run a Report and later wish to view that information again, it is saved for you. There is no need to go through the 'Create New Report' process, if what you want to view the same information that you looked at before.
You need to know if your report was one of GL's newer Online Interactive Reports, or a traditional PDF, Excel or Powerpoint Report.
The Reporting homepage, shown below, provides links to both Downloaded Reports and Interactive Reports.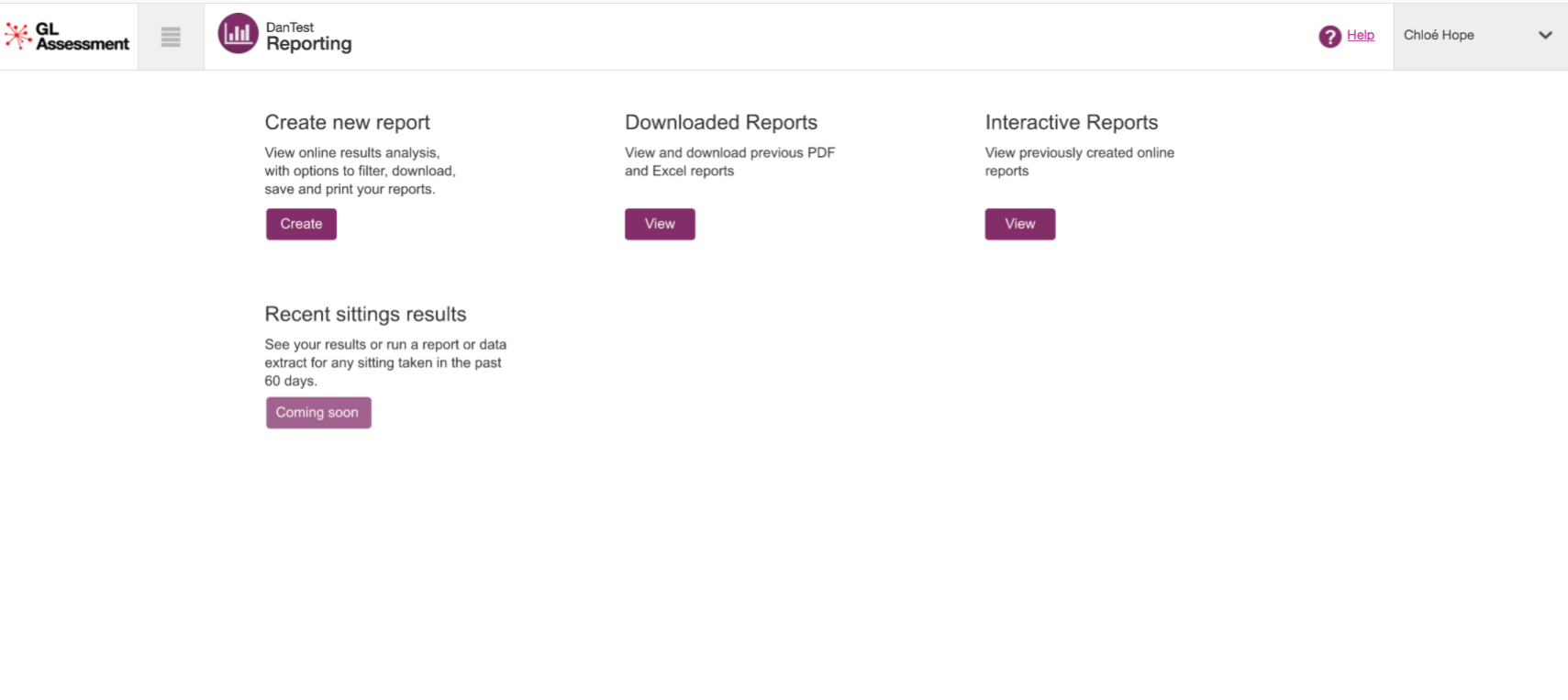 Downloaded Reports
1. Click on the Reports button

on the home screen.
2. Click on Downloaded Reports to view previously created PDFs, Excel or Powerpoint Reports.
3. View details of each Report by examining the information within each column.
4. All columns can be sorted into ascending or descending order to assist you with organising hard copies of Reports.
5. If you wish to download a copy of any of the Reports, clicking on Download will begin downloading the file onto your local drive. Note that this file would be a copy of the original PDF/Excel/Powerpoint, as it was at the point when it was generated. Any updates made to the data will not be reflected in the downloaded file.
Interactive Reports
1. Click on the Reports button

on the home screen.
2. Select Interactive Reports to view saved Online Report queries.
3. If you wish to view an Interactive Report again, click on Launch to open a new tab to display the Online Report on it. Note that this would generate a new Report using the same query parameters. Any updates to data that have taken place since the Report was first run will be reflected in the new Interactive reports (eg. the corrected date of birth for a student).
4. To return to the home screen, click on the Home button.