Reports
Reports are a representation of student test results, as they are collated, analysed and displayed. Many reports also provide comparisons of student test results against national test results.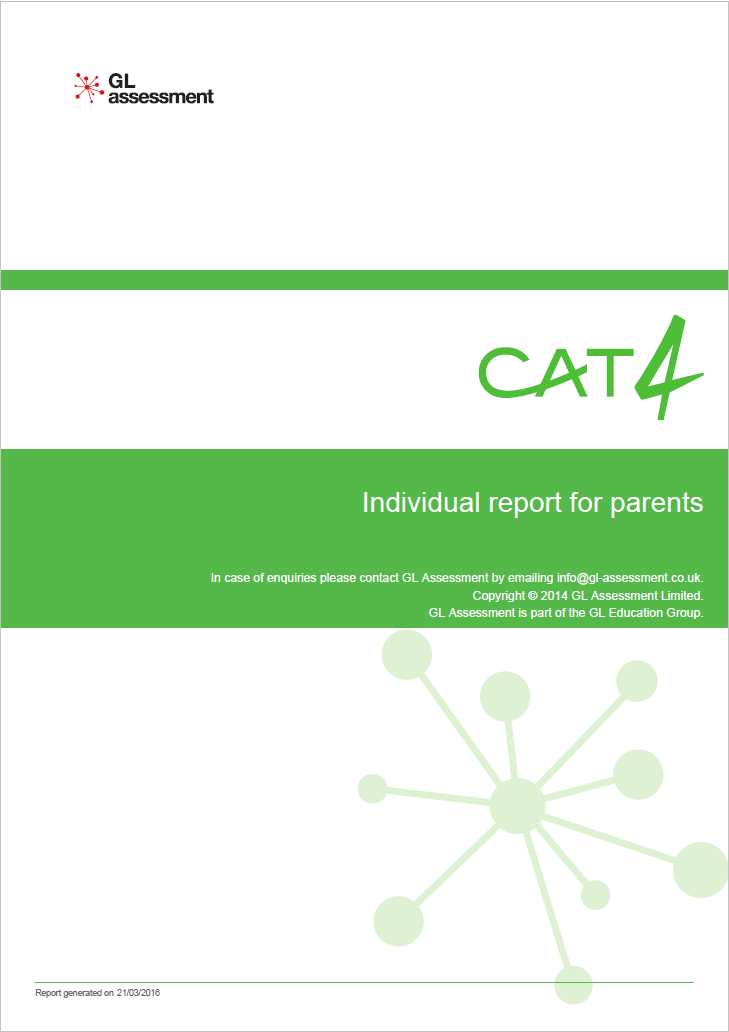 Once you have a sufficient quantity of test data for one or more students, you can create a report to view their test results. Test data is gathered whenever students complete tests.
The type of test completed will define the types of reports available for you to create.
For example, some tests will enable you to view results by class or group, whilst others will focus on the outcomes for an individual student.
If students have taken tests using more than one GL product, you may be able to create combination reports which will enable you to compare data across different tests, or to compare progress with a previous test.
Creating Reports
All the templates required to create Reports are included in Testwise. By using the Report Creation Process, you can easily create the reports you require.
Types of Reports
There are two basic ways for you to access your results:  
Excel Data
Written Reports
Interactive Reports
Excel
This collates your results in a Microsoft Excel spreadsheet. This spreadsheet can then be saved locally, edited, formatted and have any relevant local macros applied to it. Please note that Excel downloads do not include narratives – they are records of scores and rankings.
Written Reports
Depending upon which type of Report you choose, your reports may be in PDF format or available as online reports. GL is in the process of upgrading PDF reports to appear in the improved online format.
Both these Report types have graphics and narrative explanations of the results.
Written reports can be generated for individual students, or groups of students can be included in one report and that group result may be cumulatively interpreted.
Cost of Reports
You will only be able to create the Reports associated with the Services you have purchased.
Most Reports are included in the cost of your Services, however, some Reports are charged for separately. Any Reports that do include a charge are clearly marked, so that you can differentiate them from the Reports that you have already paid for, as part of your subscription.