Technical guidance
Resolution and screen guidance
Guidance notes for taking PT Tests
If intending to run testing on laptops, notebooks or Chromebooks, please ensure the following before proceeding:
Touchscreen functionality should not be used and should be disabled where possible. If students use their touchscreens during a Progress Test, some of their answers won't register and be scored. 
Device resolution is set to a minimum of 1024 x 768 (at 100% zoom) in the device display settings
Students are able to activate full screen mode from the device:

If a student is using a Windows device press F11 on the keyboard to view the test in full screen mode.
If a student is using a Chromebook press the full screen key (indicated below) to view the test in full screen mode 


Students are able to use the zoom functionality in the browser. If a student can't see a question on a page properly or can't see the next button, they should try zooming out to 80% using the Ctrl and -/+ keys on the keyboard or using the browser settings to adjust the zoom. 
Students know how to use the scroll bar in the test window. If there is a scroll bar on the right of the page, students should be instructed to use it to view the bottom of the page. 
If you are not able to ensure the above, please contact our Technical Support team before proceeding with testing:
How to change resolution scaling on Windows 10
Click on your Windows Icon in the bottom left of the screen and type 'Display settings', select the 'Display settings' option from the menu.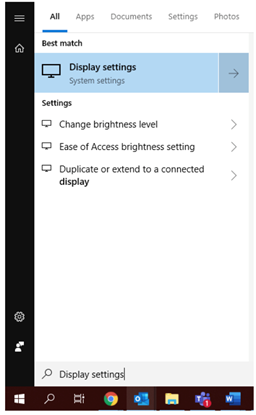 Ensure your Resolution is set to the monitor's native; this will usually be listed as '100% (Recommended)'. This must meet our minimum requirement of 1024 x 768.
Also ensure your Scale and layout setting is set to 100%, otherwise the test will not display correctly.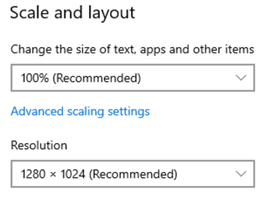 How to change resolution scaling on Chrome OS
Click on the time in the bottom right of your screen, then select the cog for settings: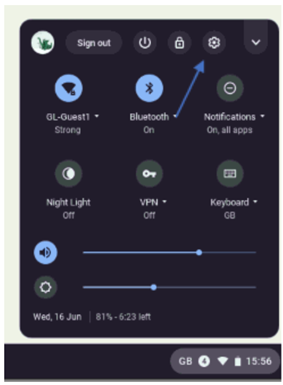 Select 'Device' from the left-hand menu, then click 'Displays'.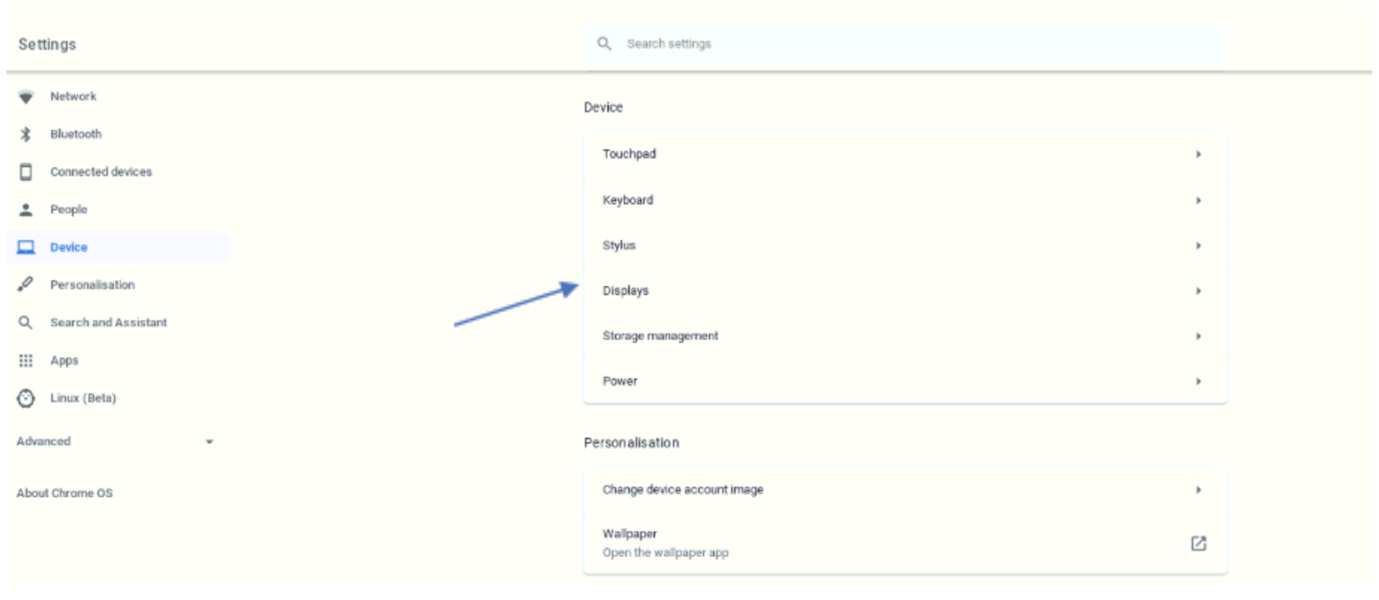 Ensure the Display Size setting your monitor is set to is listed as '(native)'. Your native resolution must be larger than 1024 x 768 for our tests to run correctly.