Reports
Placement Test will not be available after 3 December. Contact [email protected] for support
The Group Report for Schools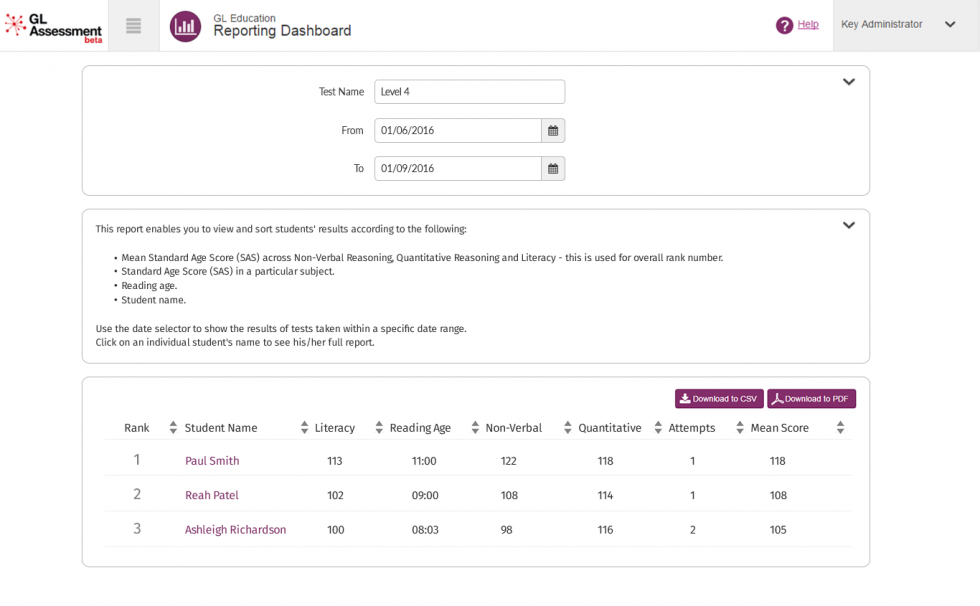 The Group Report for Schools can be sorted by name or by scores in each area, allowing you to make comparisons easily between students and groups.
All reports can be or exported to Excel™ and PDF. This helps you benchmark students against peers and sort by overall ability. The dynamic dashboard allows results to be filtered and sorted easily depending on requirements. Standard Age Score (SAS) is a score that allows schools to benchmark students with those of a similar age.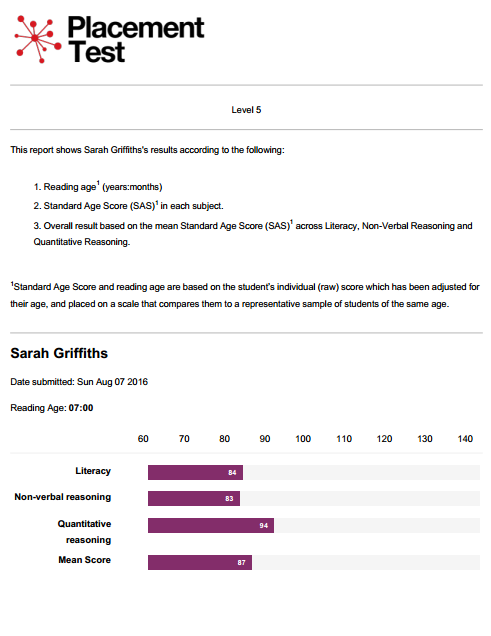 The Individual Report for Teachers provides a reliable indication of the student's English language proficiency in comparison to their peers. This gives you an in-depth picture of strengths and weaknesses for each student. The Individual Report can also be shared with parents where feedback is required.