The CAT4 student profile
CAT4 is a profile of a student's learning bias or preference based on a comparison of scores obtained on the Verbal Reasoning and Spatial Ability Batteries.
What is shown may not be a preference or bias that is observed or used in the classroom. Rather it suggests an underlying bias towards learning in a particular way or a way that combines different skills, which draws on strengths demonstrated in results from CAT4.
Verbal and spatial abilities may be seen as extremes on a continuum of ability (with numerical and nonverbal abilities representing a combination of these two extremes in differing degrees). The CAT4 profile contrasts the extremes using the stanine score as the most relevant measure and factors in the level of ability displayed in each area.
This results in a profile for each student in one of the following seven categories: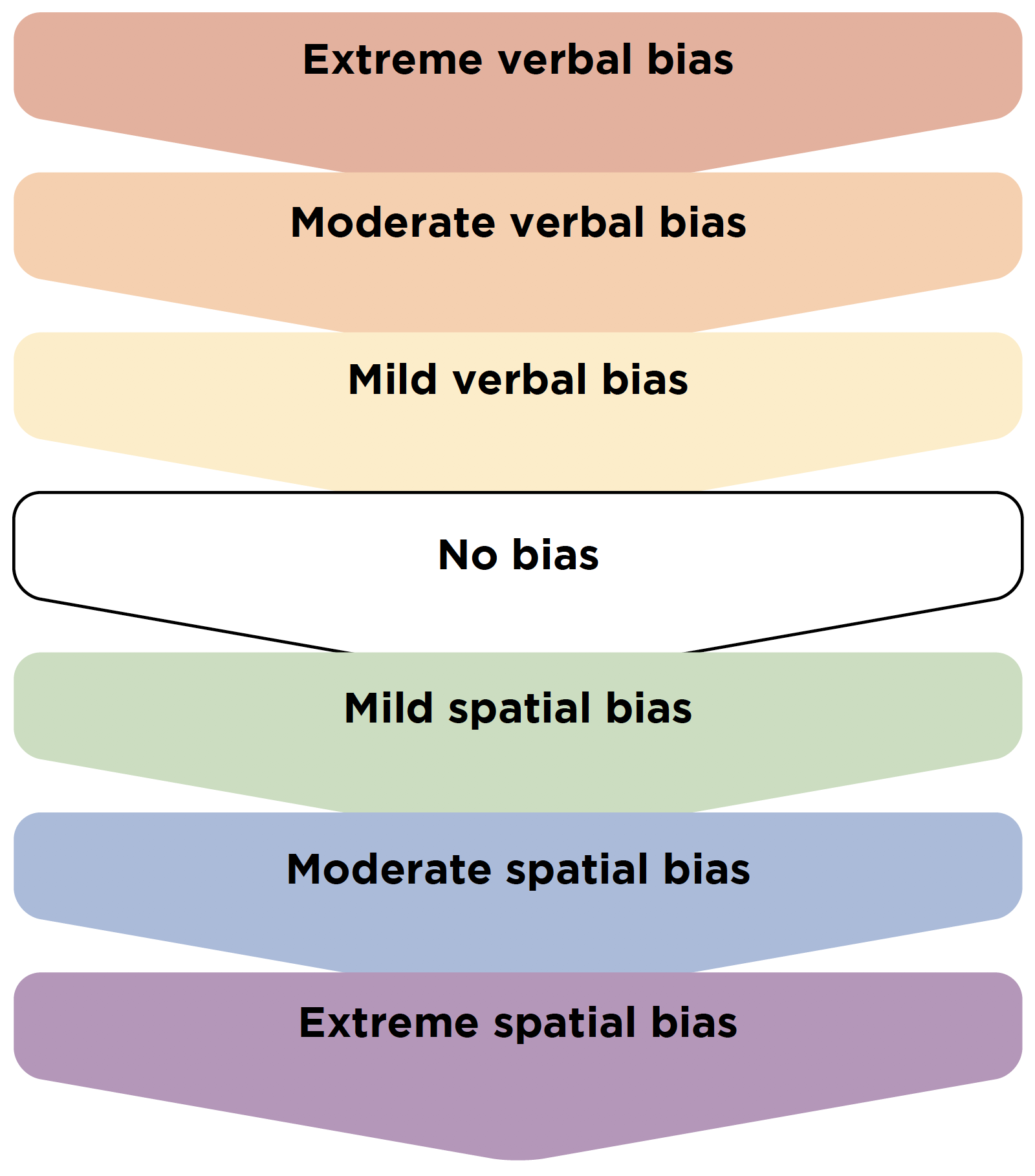 Figure 3: Student profiles (from Group report for teachers)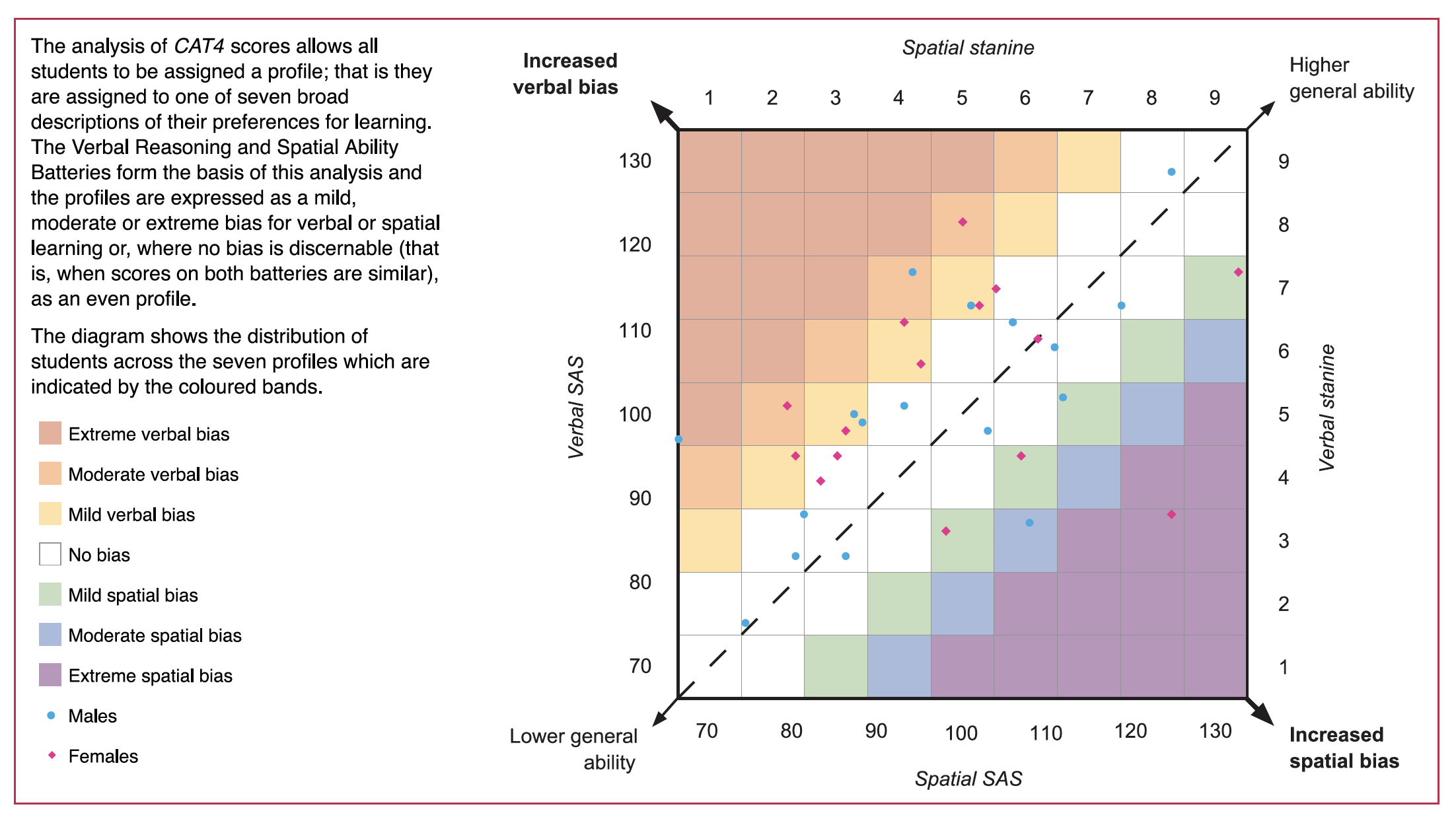 In Figure 3, extracted from the Group report for teachers, each student is plotted on a colour-coded grid to show the distribution for the group across the seven categories. The majority of students will be in the 'no bias' category. Ability is indicated by the line from lower to higher ability that transects the grid, so that level of ability as well as profile type is shown. There follows a listing of students in each profile category and a brief description of each category (see Figure 7 for an example of this).
Figure 4: Student profile (from Individual report for teachers)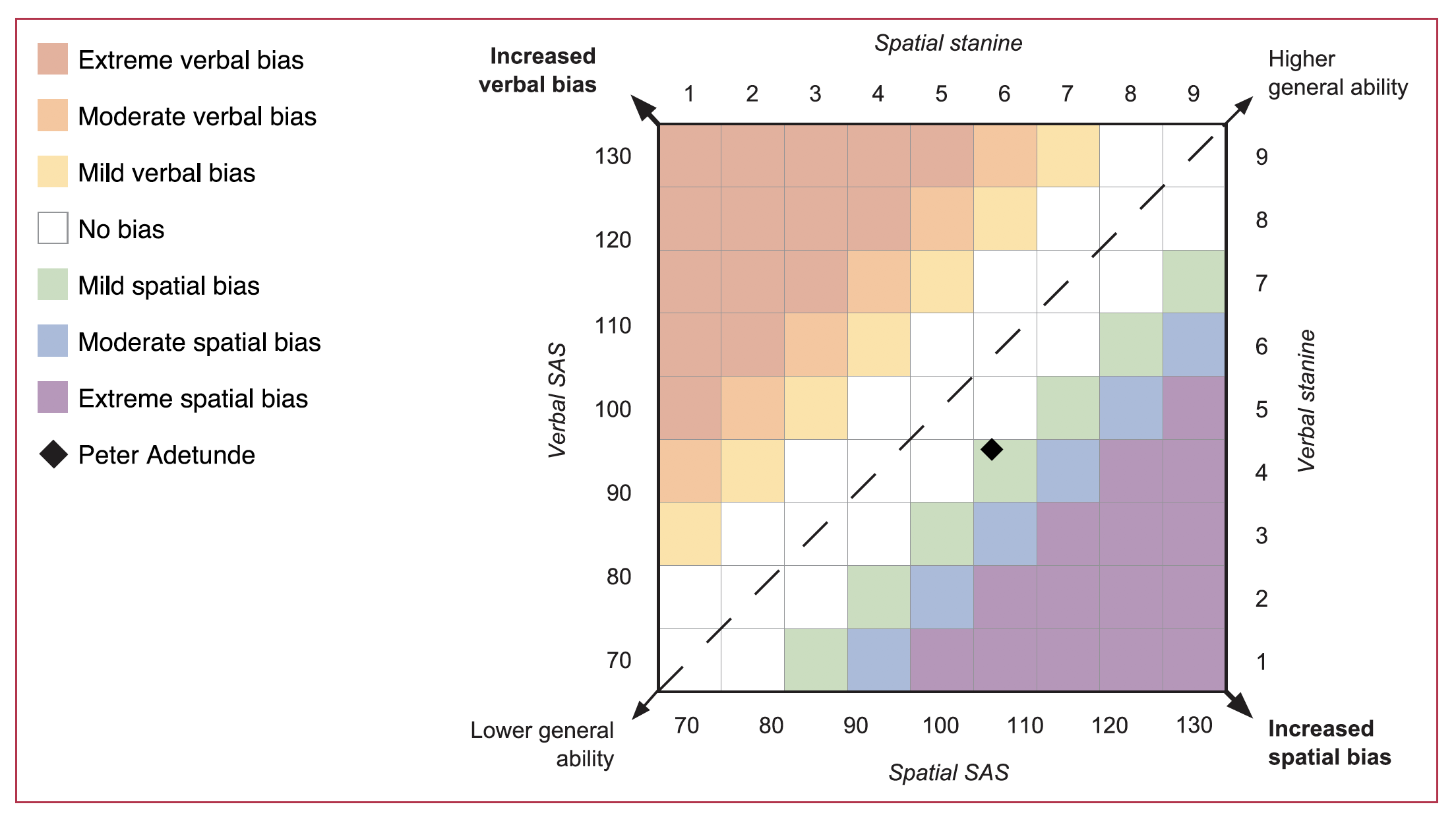 In Figure 4, extracted from the Individual report for teachers, the student's profile is plotted on the grid as an immediate visual aid to assessing both level of ability and profile type. This is followed by a more detailed narrative analysis of the profile and some implications for teaching and learning. Both these narratives take into account both the balance of the profile (that is the relative strengths and weaknesses demonstrated by scores from the Verbal Reasoning and Spatial Ability Batteries) and the level of ability.
For a student to be included in the group analysis by profile category and to receive the graphical and narrative sections of the Individual report for teachers, both the Verbal Reasoning and Spatial Ability Batteries must be administered. Likewise, the Individual report for students and Individual report for parents will be cut short and compromised if these parts of CAT4 have been omitted.
It is important to review all four battery scores of each student, as a suppressed verbal reasoning score due to EAL may lead to the student appearing to have a strong spatial bias. This would be accurate information at the time of taking the CAT4 assessment, but a situation that may change over time as development of the student's English language skills occurs.